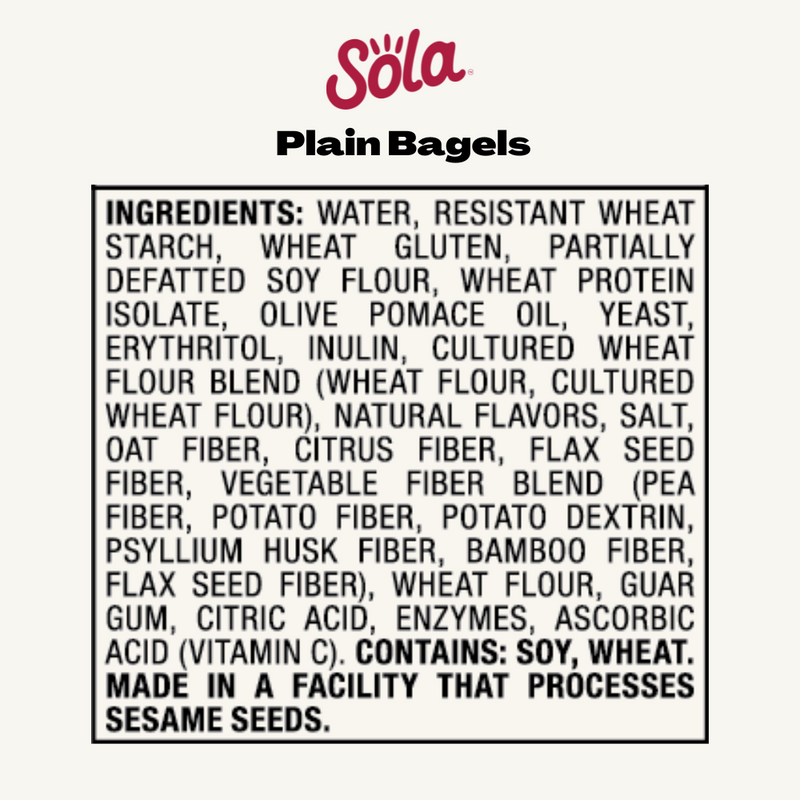 Plain Bagels
This is not your average Plain bagel. This is a Sola plain bagel that features a delightful combination of a chewy texture and a subtle yet satisfying flavor. With a hint of sweetness and a touch of toasty goodness, these bagels are versatile and make for a delicious breakfast or snack option.
Non-GMO

No artificial colors, flavors, or preservatives

Keto certified

0g added sugar

5g of net carbs*
16g of protein per bagel
---
Sola breads, bagels, and buns are made fresh every week. Bread can be stored frozen for up to 6 months! We recommend freezing shortly after receiving your package and remove from the freezer as needed.