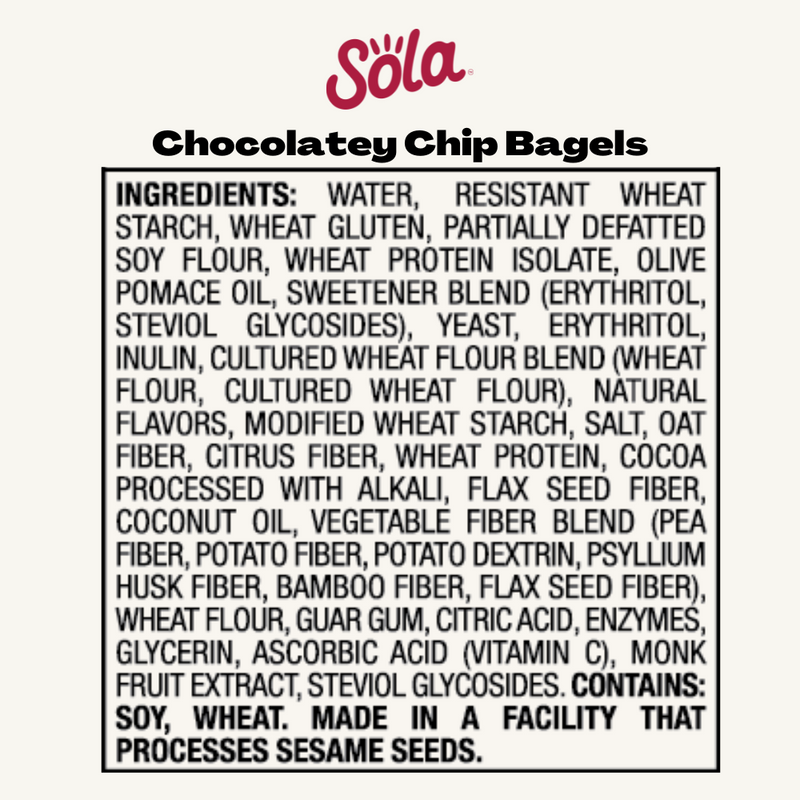 Chocolatey Chip Bagels
Tasty chocolatey chips. A delicious keto bagel. And just 5 net carbs and lots of protein -15g, in fact. It's a low carb bagel with a little sweetness.

Non-GMO
No artificial colors, flavors or preservatives
Keto Certified
0g added sugar
5g of net carbs*
15g of protein per bagel
---
Sola breads, bagels, and buns are made fresh every week. Bread can be stored frozen for up to 6 months! We recommend freezing shortly after receiving your package and remove from the freezer as needed.