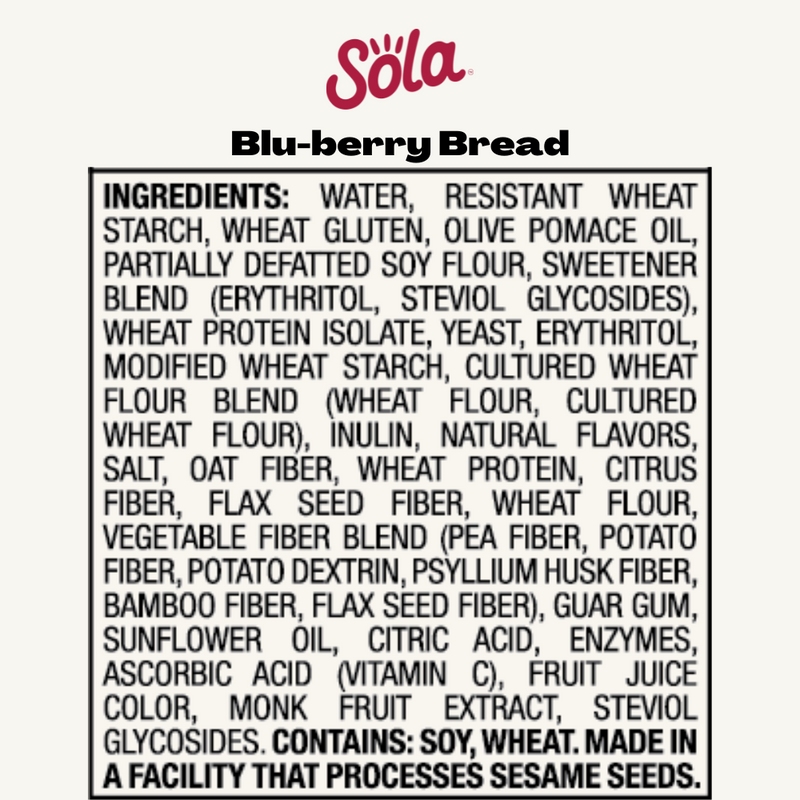 Blu-berry Bread
A fruit-forward take on our keto friendly bread that satisfies your craving for something sweet. Featuring blueberry flavor in each bite, this berry delicious keto bread boasts just 2 g net carbs and 5 g of protein. You'll love this bread packed with sweet blueberry flavor. Why be blue about it? Breakfast just got even more enjoyable, thanks to this keto certified bread.
Non-GMO
No artificial colors, flavors or preservatives
Keto Certified
0g added sugar
2g of net carbs*
5g of protein per slice
---
Sola breads, bagels, and buns are made fresh every week. Bread can be stored frozen for up to 6 months! We recommend freezing shortly after receiving your package and remove from the freezer as needed.